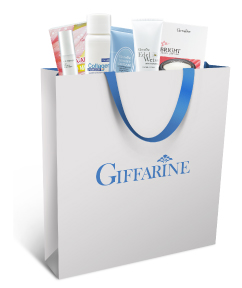 "
Every product you use is
our responsibility ….
Every trust in Giffarine you have is
our pride ….
"
Giffarine's factory meets with the world-class standard. With an investment of over 1 billion Baht, the facility develops products that are most suitable for the Thai people, controls production costs and selects the quality of the best raw materials on its own decision.
" We believe that each product is the hope of a businessperson and is the quality of life of consumers.
So, Giffarine guarantees satisfaction and is truly and responsible for the quality of products
to the fullest extent of our potential always and forever. "
Over the past 25 years,
Our products are the works of Thai physicians and pharmacists who are dedicated to apply knowledge and experience.
"
To ensure the creativity and development of the unrivalled products
for the good quality of life of Thai people.
"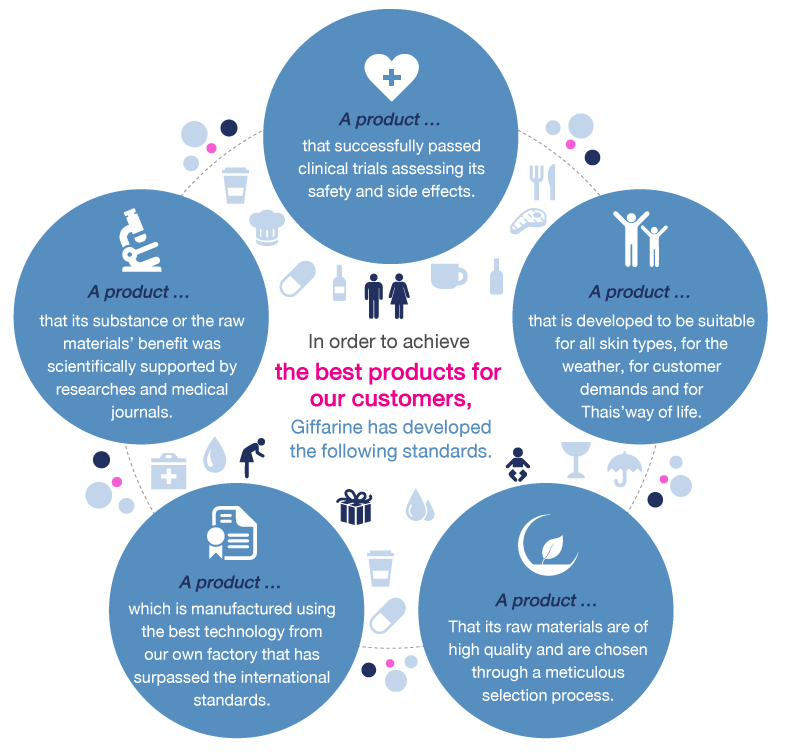 Over the past 25 years, Giffarine has grown in parallel to the stable and clear-cut principles to build Giffarine businessmen. The total turnover of 87.329 billion Baht may be not as important figure as the 39.072 billion Baht of the income for many families who can enjoy better qualities of lives, happiness and the encouragement in living. This is the true happiness of our crews here at Giffarine.
"
At Giffarine … anyone can own a business through the
9 Business Advantages
"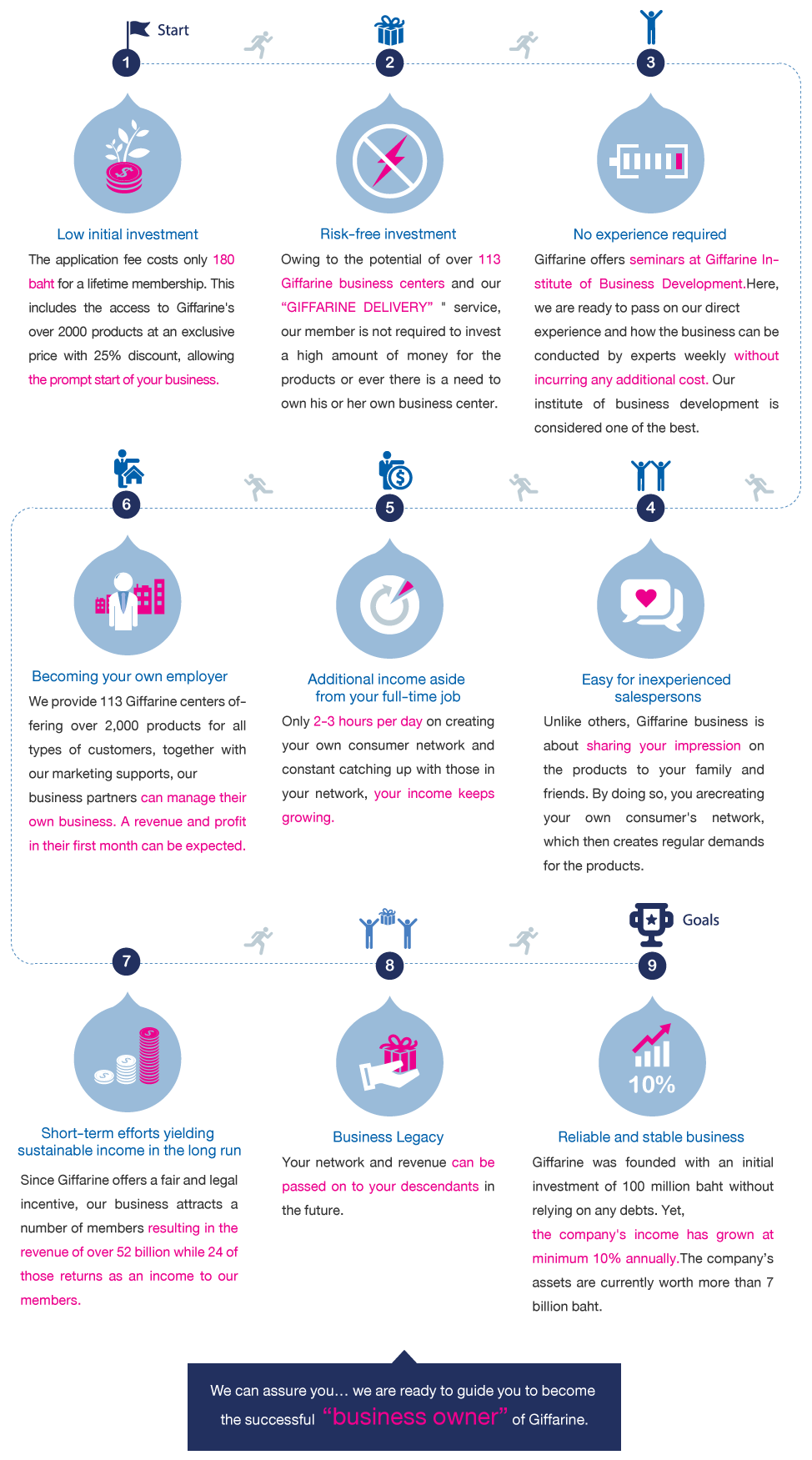 Unharmed by the retailing sector, the market share from product sales is returned to all network members through the operation of the company. It's an endlessly stable income, financial and time freedom and success of those who manage in building the true growth of networks.
Understanding the hearts of Thai people lends everyone in the Giffarine family to happiness in the works that they do. There is no coercion or pressure through an investment or fund-raising that could finally end up a scar in your life.
At Giffarine, everyone can decide on how much income they are satisfied for today under the time, the conditions, happiness and moral stability. More than 7,900,000 Giffarine members have long experienced this privilege.
" At Giffarine … anyone can own a business through the 9 business advantages. "